13 Clues Your Dental Website is Leaking (And a Few Strategies to Fix It)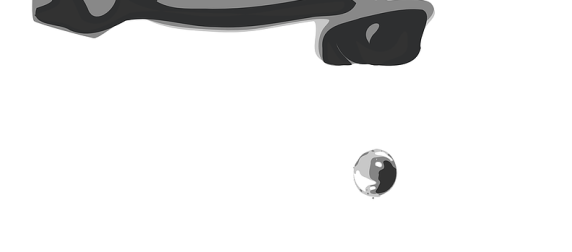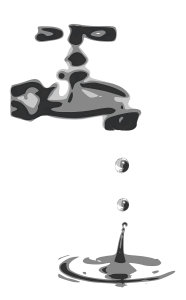 Words I don't like to hear – "Honey, the carpet in the extra bedroom is damp." My first thought: "We've had a ton of rain in recent days….,"
But that wasn't it.
Perhaps you can relate on an entirely different level. Like, "Hey, our dental website doesn't seem to be generating many leads lately."
It's a common issue. And it's especially true if your site is one of those business "necessities" that you had designed and have not given much thought to since.
My household disaster culprit was much the same. The out-of-sight-out-of-mind hot water heater had begun to fail and slowly leak.
The end of its usefulness
Websites, like household appliances, wear out. In our case, we got a ton more years out of this faithful water heater than should be expected.
It's a good thing when your resources last longer than expected. And it's better when you get a heads-up that a change needs to be made before more damage is done.
Is your website leaking?
A strange question, right? But a solid, up to date, useful website platform is essential to your digital marketing success today.
Let's diagnose it for a moment.
Your website is "leaking" if:
1-The copy/content on your pages hasn't been updated in, like, 2 or more years!
2-You rely on flashy, moving, revolving, explosive, eye-candy (shall I continue…?) banners to call attention to your pages.
3-Your page copy is a technical, wordy, encyclopedia-like collection of "dental industry speak" that only you and anyone with enough CE credits would understand.
4-You use fine-print to tell site visitors/readers the real "deal" about your services and promotional offers.
Your website is "leaking" if…
5-The word count on your main pages and sub-pages is bloated with more than 500 words each.
6-It's so keyword dense that the copy doesn't flow.
7-You use the words, "state-of-the-art," "cutting-edge," "Welcome…" and other basically irrelevant, feature-heavy words to describe your services.
8-The word "you" is rarely if ever used because your copy isn't reader focused.
9-Your copy doesn't offer compelling benefits focused on why your readers should choose your services.
10-There are few if any calls-to-action that guide the reader where to "click" or navigate to next.
11-The bottom-line of your site doesn't compel readers to schedule, request more information, hire you, read more, or take some relevant action.
12-You say, "Blog?…What blog…?…I don't have time to blog…?"
13-Or…"Social media buttons…what are those?…and what would I do with them if I had them?"
Any of the above mentioned true? If so, your website could be leaking as we speak.
Let's fix this, shall we?
For starters…
Make your dental website a platform instead of a digital brochure.
Use your website as a content delivery machine. Update your content consistently via your blog or article page.
Showcase your authority and professional expertise by having an educational mindset.
These days information creates opportunity. Create an informational stream relevant to your specialty or services.
Think blog posts, webinars, podcasts, downloadable simple, short ebooks. Answer your patient's and client's questions through these content sources.
Begin to plug the leaks in your website with these strategies. And ask for help if you prefer to stay in your wheelhouse of daily expertise.
Leave website copy and content creation to…well…those who do this all-day, everyday.