3 Strategies for Re-Purposing Your Dental Content That's "Collecting Dust"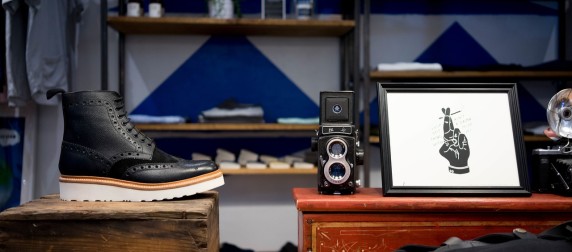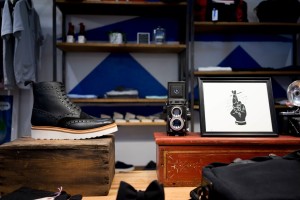 Our recent garage reorganization gave my wife and I some minimalist "air." Ultimately, it was more of a redistribution.
There's redistribution-value in your dental marketing content, dental website copy, online engagement, and other promotions you may have tucked away. Your archives and current content sources have life left in them…if you know where to look and how to revive their usefulness.
My wife finds it especially "cleansing" to box up items and give them away. It's our way of re-purposing resources for the benefit of someone else.
Vintage is still cool
The lure of vintage anything – clothing, jewelry, etc. – is basically about resourcefulness. It's a trendy attempt at redistribution or re-purposing what was once everyday.
Your dental marketing promotions are no different. Each are full of themes, big ideas, features, and benefits you can easily re-purpose for a fresh return on investment (ROI).
That's part of the "magic" of today's content marketing strategies. Dental website services and procedures pages, older blog posts, previous newsletter editions, articles, email marketing promotions each contain seeds for new content.
How to Re-purpose and Re-distribute Dental Content That's "Collecting Dust"
1-Scan your online reviews, survey data, and patient/client comments for back-story content.
What your patients/clients tell you about your services reveals more than a virtual "high-five." Look for questions, emotional-buying motives, pains, problems you solved, solutions your delivered.
List emerging topics, themes, and ideas for how your can re-distribute the content.
Create blog posts, newsletter articles, case studies, themed email series', and themed landing pages.
2-Re-package blog and article content for a new or different "audience."
Your patients/clients each consume content differently. And they access it in a variety of ways.
Reach your "audience" according to their preferences. Implement some content experiments and track your responses. Try visual content via YouTube, Pinterest, or Instagram. Or re-purpose visual content into readable content via your blog or newsletter articles.
Look for themes and ideas within your content channels. Your main website platform copy can be sub-divided into topics of interest. Scan your Services/Procedures pages for topics.
3-Audit your website platform for readability and call-to-action outcomes.
Many dental websites could use complete rewrite. Why?
Perhaps the content is outdated, is overly technical, isn't mobile responsive (i.e. it isn't easily read on a smartphone or tablet), is too wordy and full of feature oriented fluff and industry-speak.
Simple upgrades can revive a poor performing, uninformative website.
Re-purpose service and procedure copy themes into blog posts or articles. The place to be more informative and technical (with reader in mind) is on a blog/article page instead of giving them everything on your main/internal service pages.
Remove flashy banners, overused images, and "cute" headlines. Tell your reader something valuable. Create benefit-focused page headlines and sub-heads. Use benefit-oriented bullet-points on pages to improve readability (readers scan web pages they read blog/article content – keep this in mind).
Compel your site visitors to take a specific action on each page. "Contact us…," "Schedule your next…," "Request…," "Call us…," etc are call-to-action words. Tell your reader what to do, tell them again, and…you guessed it…tell them yet again. Eliminate passive, permissive wording and replace it with a specific action to be taken.
You have more value in your existing content than you may realize. It's time to re-distribute it.