If you're a dental industry marketer or business owner looking for dental marketing strategies that improve your marketing content and boost your marketing results…
Count on my track record of compelling ideas and copy focused on marketing to the dental industry.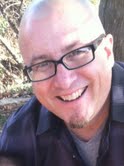 Hi, I'm Eddie Stephens, an experienced dental industry copywriter and marketing content strategist. I'm trained to deliver effective dental web and print content to improve your marketing response rates.
Why hire me to improve your marketing content? Because of my trained awareness of what works online and in print combined with hands-on experience marketing to the dental industry.
Clear, compelling sales copywriting skills that motivate visitors to your website to become customers, subscribers, or other participants in your dental industry products or services.
Focused, persuasive copywriting compelling readers of your promotions to contact you about their need for your dental industry products and services.
Conversational-toned email promotions ensuring readers to click-through to your website, product page, promotional offer, or subscription opportunity.
Case-studies that read like a story and build a solid case for the solutions your products and services deliver to the problems faced by your buyers and potential buyers.
Engaging social media content via your blog, Twitter and Facebook feeds that create informative, expert connections with your client list and potential customers so they'll buy and keep buying from you.
Here's the good news! You've just found an experienced, in-tune dental industry copywriter and dental industry marketing content strategist who brings all these skills (and more) to every promotional project and campaign.
Just in case you'd like more details on what it will be like working with a skilled online and print copywriter and content strategist – before you hire one of us – here are some of the questions marketers and business owners ask about working with me.
"What are your qualifications as a dental industry copywriter?"
In 2006, after 25+ years of persuasive writing and communication experience in pastoral ministry and leadership, I founded my copywriting business, writeWaves. I understand the power of the written word and how authentic persuasion skills can compel people to take action, buy your products and services, and become customers-for-life.
My approach to copywriting compels without useless manipulation and hype.
People buy for a reason – I know how to get inside the mind and down into the soul of your customers and potential buyers.
People keep buying for a reason – I know how to discover what makes-them-tick…write to it…and create loyal buyers of your products and services.
People decide to buy on purpose – I know the painstaking art of selecting the right words for a targeted promotion that moves potential buyers to purchase from you.
I've written dozens of promotions for companies and small businesses including the local dental practice and B2B companies servicing the dental industry.
I've worked with marketers, designers, and web specialists – including keyword researchers, web designers, and content developers and marketers. I can access those with the skills you need, develop a team if necessary, and create sales-focused content for use on your website, through social media, and content driven print and online promotional campaigns.
"Do you have a dental industry background?"
Yes, I've written marketing for the local dental practice and dental industry service companies. My dental industry client content has included sales letters, email promotions, website content, blog writing, marketing and follow-up phone scripts, and service consultations. I've also worked the phones at a local dental practice group for scheduling, follow-up, and patient relations.
"What kind of results can I expect from working with you?"
You can expect well-planned, well-researched, well-written content from me. I write in a compelling, conversational style that turns prospects into qualified sales leads and/or buyers.
I get crystal-clarity on your target-audience's needs before I write a single word. My thoroughly researched content will get to your prospect's core buying reason and set you apart from your competitors.
I help you by demonstrating how your dental industry products and services uniquely solve your prospect's greatest needs!
"What does it cost to hire you for a project?"
I'd need to know the details of your project. Every company and project is different. No two promotions or approaches are alike.
For example…
You might need new web pages or your current pages might need updating and optmizing for higher traffic.
You might need to rethink how you write and use your email promotions.
You may need to rethink how you use product and service testimonials and how to use case-studies for greater effectiveness.
You could benefit from relevant, consistent use of social media to market your products through regular blog posts and scheduled use of Twitter, Facebook, YouTube, and LinkedIn.
There's tons of content you can use to promote your business…it could need optimizing…you might need to start fresh by tossing copy written by someone 10 years ago. And it might be necessary to approach your extensive need for work in phases.
I take a customized approach to your projects. Expect me to:
Recap your mission or project target to assure that I clearly hear your concerns and needs.
Review a series of questions to get the core of your project and target prospect(s).
Clarify your expectations about the project's timeframe and budget.
Deliver an actionable proposal focusing on your project challenges and goals.
"How long does it take to write my dental industry content?"
Again, it depends on what's involved. Following our initial conversation, I'll put a rough estimate timeline into my proposal. Then we'll firm up the schedule once we get rolling. Typically, I'll allow two weeks to complete the first draft for your review.
"What happens if we want to revise the content?"
All of my DENTALCOPYWRITER.COM proposals include my promise and reputation of excellent content, quick, and efficient turn-around, timely and relevant communication and guaranteed satisfaction.
Tell me what you want improved, what the specific changes are, and I'll get on them…fast! There is NO charge for rewriting as long as there's no change in project direction.
Up to (2) rounds of revisions are included in the flat fee we've agreed to for the assignment, provided they are assigned within 30 days of your receipt of the copy and are not based on a change in the assignment made after the copy has been submitted.
If you're not 100 percent satisfied, I'll revise the copy according to your specific requests…at my expense!
"How do I place an order with you?"
Getting started is easy:
We'll talk briefly about your project. I'll answer your questions. Then I'll provide a detailed estimate and confirm the scope of your project work.
Dental industry suppliers, dental manufacturers, and dental service providers benefit from my dental industry copywriting and content strategies. They're ideal for promoting their businesses online and in print…while increasing their profits!
So…why not try my services for your next dental industry online or print campaign project? I promise you'll be thrilled with the results!
Sincerely,
Eddie Stephens
DENTALCOPYWRITER.COM
A division of writeWaves
P.S. If you have an immediate need, call me now at 918.808.6885 or email me at eddie@dentalcopywriter.com. There's no charge to discuss your project and give you a proposal. And you're not obligated to buy.