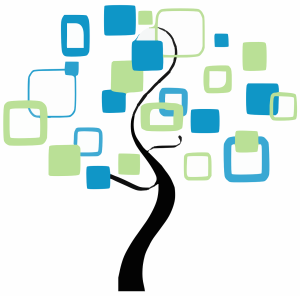 If you've ever attended a family reunion you understand. I'll explain.
At the core, it's the same principle that connects your dental marketing to the big-picture strategy.
My dad made a statement at our most recent family reunion. I can't get it out of my mind.
It answers the question, "Why am I here?" And I'm not talking some existential, meaning of life idea.
The essence of his statement to our gathering of nephews, nieces, cousins, spouses, children, grandchildren, and great-grandchildren defines what it means to be family.
We were circling up prior to our reunion meal. My dad (the current family patriarch) pointed to the displayed, vintage portraits of my grandmother and grandfather.
Then, tearfully gesturing to our gathering, said, "They caused all this…"
Cause and effect
Everything starts somewhere. Before a tree, family or otherwise, extends its branches, there's a simple seed (the cause).
And your dental marketing impact (the effect) is no different.
What seeds are you planting? And going a step further, do you have a strategy that's easy to implement?
Reacting isn't a strategy
You're accustomed to it. For example, as a dental provider, you react to the pain a patient presents with.
Your education, training, and experience teaches you to diagnose the situation and prescribe a treatment plan. I realize it's a bit more complicated than that, but you get the imagery.
Reaction can grip you too when there's a need to market your services.
New patient scheduling is down
Recare has stalled
Web search analytics are showing downward traffic trends
And the dentist down the street is your community's new rock star with their state-of-the-art…cutting-edge this or that (and if they use "state-of-the-art" or "cutting edge" to describe whatever in their latest postcard mailer or on their newly designed website, you should stop worrying…because no one cares…seriously, nothing says boring, "numbing," marketing copy than those two phrases…but I digress).
Meanwhile, back to your challenge at hand…
Your marketing dilemma is a different cause for reaction than you're typically educated, trained, and experienced to handle. You know when a tooth has erupted and what to do to fix it.
Now your marketing presents with pain. What to do?
A road paved with "good intentions" that leads you nowhere
Well intentioned dental professionals do what they know best to do when marketing challenges arise. Right?
You leave a Post-it® note on the desk of your office manager or designated front-office team member that reads, "See me about an email blast…" (or something related to a panic-driven "marketing" blitz).
Is that the best you can do?
Your dental marketing deserves better than a random, reactively conceived, out-of-their-depth (with all due respect reference to the person tasked) email blast. You're panicked. I get it.
Take a deep breath.
Better…?
Now let's assess the problem and nail down a more effective solution to your ongoing marketing dilemma.
You WILL be in panic mode again. That is, unless you readjust your perspective and realign your approach.
The first (of 3) marketing content resources you'll ever need to build your dental practice or dental industry business (and stop burdening an already focused and busy business assistant).
1-Your Platform Content (PC)

Consider your website your office's front door. Before a new patient or anyone else walks through the door of your dental practice they've probably invested a portion of their time hanging around in your digital "lobby."
This assumes you have a website. If you don't…well…we need to talk (and we should have that conversation, like, NOW).
Having a website is only the beginning. These days there's more to an established, effective, useful, search friendly online presence than a mere website.
Home page-check! About us page-check! Services pages-check! Contact us page-check! Social media buttons-check!
I'll even go so far to say Blog-check! You'd be surprised (perhaps) how few can check that one off the list these days.
And if you do have a blog page, how fresh and/or recent and useful is your content?
More on that later.
How to make your dental website a solid, home-base platform
Consider it the "cause" of your intended "effect" (to borrow from my earlier family reunion story).
If you want to avoid reactionary, panic-stricken marketing make certain your website platform is solid.
Visit your website as if you're searching for a dental provider. How informative is it? Do you know where to go next from page to page? Does it communicate relevant, benefit focused information (rather than "hey, look how great, equipped, educated, etc we are…")? Are there clear calls to action page to page? Does the content ultimately lead to scheduling an appointment or consultation?
Clean up your language. Make sure your entire site is "you" (reader/patient/client) focused. It should read as if you're having a personal conversation with the person reading your content.
Stop talking so much. Reduce your page word count if necessary. You should be able to inform and compel a response with 250 to 500 words per page on average.
Keep it real. Evaluate your page header images. If your images look cookie-cutter, your site can appear that way.
You want to avoid having the reader feel like, "oh, I've been here before…just another dental website…" Imagine them feeling instead that your practice story, culture, and voice is different than most…and unique to yours.
Your dental marketing starts somewhere. And your website platform is the most strategic place to begin if you want to solve the panic mode problem in your marketing.
Process and act on this for now. Stay tuned…there's more to come in an upcoming post.