Does Your Dental Marketing Copy and Content Cut Through the Noise?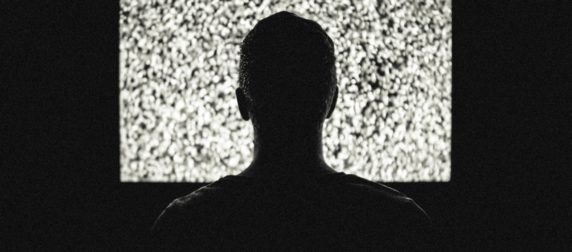 I credit Brian Clark and his Copyblogger article. He prompted my thinking about an essential element of compelling copy and content including what use in your dental marketing.
Writing is hard. Reading more so.
How's that?
You (and your readers) must identify with a compelling reason to take action. In essence, that's scheduling, using your service, or making a purchase.
Basically it's the primary response your dental content and dental copy intends to prompt in your reader.
Is it compelling?
What makes content creation difficult is not the writing itself. It's the identifiable benefits that are hidden behind the features that pose the challenge.
That's a theme I've covered before. There's no shortage of feature-intensive dental content.
It's easy to focus on the newest, greatest, latest, state-of-the-are, cutting-edge this or that. Right?
No doubt you're proud of whatever it is that you've recently acquired or offer as a service. But adding an emphasis on the "thing" without compelling your audience with what the "thing" can do for them makes for a weak, lazy marketing message.
"Why didn't I think of that…?"
Clark highlights the value of true benefits with a reference to direct response copywriter, Clayton Makepeace.
"…(He) asserts that fake benefits will kill sales copy, so you have to be on the lookout for them in your writing. He uses this headline as a an example: 
Balance Blood Sugar Levels Naturally!
That sounds pretty beneficial, doesn't it? In reality, there's not a single real benefit in the headline.
True benefits
Makepeace advises to apply his patented 'forehead slap' test to see if your copy truly contains a benefit for the reader. 
Here's how Makepeace identifies the real benefit in that headline:
'Nobody really wants to balance their blood sugar levels. But anyone in his or her right mind DOES want to avoid the misery of blindness…cold, numb, painful limbs…amputation…and premature death that go along with diabetes.'"
See the difference?
Make a connection where your reader "feels" something – the risk and effects of diabetes. This hits them where your reader (in this instance) lives.
Get "emotional" about it
Your copy shouldn't be emotional for the sake of it. That leaves your reader numb and unable to do much about it.
Tap into emotions that compel a response.
Think what?, why?, how?
What is your product, service, etc., and what does it do? This is the feature level.
Why is this important, useful, etc., in the first place? Now you're thinking at the edge of benefits.
Now…
How does your product or service actually connect with your patient's/client's desires? Here's where you think emotionally and make it about the real benefits they'll receive from whatever you're promoting.
Nothing "fringe" about the benefits
Ultimately benefits are personal to everyone who interacts with your promotional copy. They make up their mind and take action simply because you ask them to but…in response to being compelled at an emotional rather than solely rational level (where a high percentage of marketing copy and content fails).
"What's in it for me?" is the ultimate question your copy and content must answer. Get your reader, listener, viewer to ask that question and it's only a matter of time before you can lead them to a responsive answer.
And that's the goal for much of your marketing copy and content – ACTION!