How Influence is More Vital Than Ever to Your Dental Content Marketing Strategy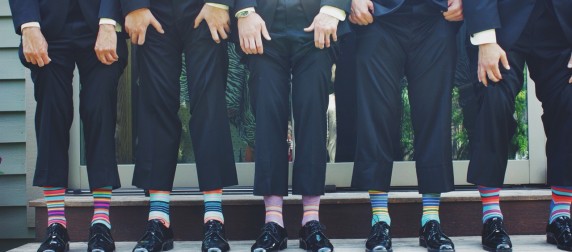 Election season. You love it or hate it.
Wherever you affectionately land there's more to the process. The same is true for having an online presence for your dental practice or dental industry business.
I don't blame those who are a bit disinterested or jaded about American politics. And I'm not here to "stump" one way or the other.
My better point: the right to vote (however you feel about the current stable of candidates) is a privilege of citizenship. It's a right granted you and I as result of our country's fight for and preservation of freedom.I
What comes with the "territory"
Rights and privileges are worth protecting. Better is their ability to be used or maximized to their fullest potential.
You don't have to agree with everything or everyone. But you do have a cause to act.
Action is the energy of your online dental marketing efforts. Succeed or fail, "casting-your-vote" is the essence of the privilege associated with having a piece of territory on the internet.
Sure, it's a massive space. And you're one among the billion or so.
Daunting. Yes.
But it comes down to one thing
Value. Not everyone who owns a piece of cyberspace uses it deliver value.
You? Me? I count myself among the value-delivery crowd. And hopefully you do as well.
No, not every blog post, Tweet, newsletter, email, or shared article is a world-changer. But I do approach it feeling as though I deliver something my growing "tribe" will read and be helped by.
And frankly, for starters, that's enough!
Whatever you do online…do this as consistently as possible.
Create, Deliver, and Share Valuable Content
Increase your influence
I have a client whose influence as a consultant is on the rise. Why?
She recognizes the value, scope, and scalability of hers and her organization's influence. The weekly content I help her create provides value to a segment of her industry target.
Notice I said, "segment." You won't influence everyone.
Focus on a niche within the greater industry universe you occupy. Tap into their pain, problems, and search for relevant solutions. Write, broadcast, email, market to that…consistently!
Showing up on their consciousness "radar" on a regular basis will nestle you into their thinking when they need the help you provide.
Online search these days revolves more and more around your intent. What kind of intent?
Your intent to help. Your online presence that's branded, so to speak, with a particular library of useful content.
Invest in your influence
Desiring to have influence and being able to consistently deliver on that desire are two different things. For example, as a copy/content writer and content strategist I'm an investment to my previously mentioned consultant client.
I collaborate and create content for her "brand." She has invested an amount of her marketing stake in my skill to research and write content.
Many dental professionals, dentists, and dental industry business owners desire to expand their influence. And they take a step into the content marketing sea.
Then they become weary. Why?
Consistent content curation, content writing, and content publishing takes time. For most, it's time you as a professional do not have.
Outsource content curation and creation to other skilled professionals. Locate a go-to copy/content writer, resource them financially, and set them free to consistently stoke your influence via your brand's content.
Your name is still the one in lights. The content shines on your behalf.
It's a better approach than a random blog post or digital article here and there. Consistency reveals that you're dialed in, available, and in tune with your "audience."
And the quality is also no longer an issue. Although being there with consistently, useful content holds the top spot.
Influence transcends many things. And I'd have to agree that (given the current season where I live) politics is one of them.