How to Add Some "Suspense" to Your Dental Marketing Content and Increase Your Influence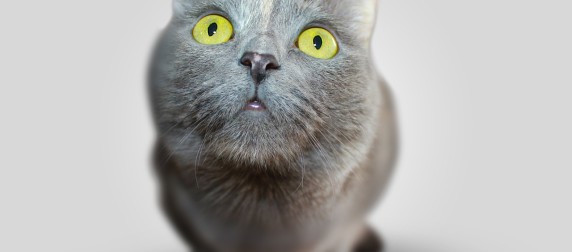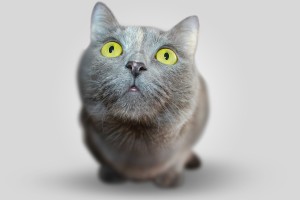 Out of the corner of my eye, all I saw was a dark flash outside my studio window. And then a few tufts of feathers floating upward in the breeze.
The suspense hung in the air as I searched for the cause of all the commotion.
It's easy to miss the point of why you create content for your dental marketing. And the bigger issue might be what's really missing.
As far as I could tell the bird never saw it coming. The "it," was apparently the small white cat with said bird in its mouth (Poor, lil' thing…the bird that is).
The plot unfolding outside my studio window was thick. Suspense works that way.
What's the point of your dental marketing content? Even more revealing – what's the plot?
A random flash of dental speak here and there isn't a plot.
Why?
People expect that. So, let's talk expectations for a moment.
Web searches turn up hundreds, even thousands, of results for dental services. Depending on the size of your locale those search results can be even higher.
I write a lot of dental website content for clients. And my curiosity remains high about how effective it really is when all's-said-and-done.
Potential dental patients, new patients, or those seeking your dental services, etc., arrive at on your website for one reason.
Something worked in their search query.
Keyword rich copy is essential. But…
I'm realizing there must be more to keep them ON your website. And more important – returning again and again.
Don't cop out saying – "Well, they scheduled…or hired us…so my website must have done it's job."
Sure, a scheduled appointment adds to your dental digital marketing win-column. I'll give you that.
What is of equal importance is the relationship you've only begun to develop with that new patient or client.
Is the suspense (or lack of it) "killing" you?
Who is helped by typical, outdated, status-quo, overly technical, feature-heavy, dental web content? And why is that a necessary question?
Imagine someone arriving on you dental website and experiencing something entirely fresh, out-of-the-box. What would that look like?
Glad you asked!
The new brand of dental web copy that adds a little suspense, keeps them returning for more, and sharing what they found so your dental practice or dental industry business achieves greater influence.
That's a lot to comprehend. Allow me to break it down.
Your new brand of dental website copy or digital marketing content isn't about your services.
"But I'm in the business of providing dental services," you say. Correct! You are.
Yet, that's not the only reason why people do business with YOU!
Remember those thousands of web search results?
You are hopefully among them. And the only reason you or another local practice or business showed up where you did in the rankings has everything to do with this.
One, you paid for your ranking with ads or any of the common, trendy approaches that work but also devour time and cash flow.
Or…
Two, you're nowhere near the top of the search pile because you didn't invest in the latest, trendy SEO technique.
Or…
Three (and here's something to think about and repeat lavishly), you achieved a higher ranking than most because you know the value of a content-rich website that consistently provides useful, relevant content for those searching for your services.
It's not only what you do or provide. It's also about showing up consistently with information that showcases your authority or expertise.
Launch or re-launch your dental blog or dental articles page. It's the most cost-effective and long-term beneficial strategy to maximize all that dental-speak that you think can only be posted on your services pages.
Use your blog to communicate the information potential patients or clients are searching for about solutions for their dental health or dental business.
Your new brand of dental website copy isn't really about YOU.
"But I'm the founder, the dentist." Right. You are!
And everyone expects you to talk about you.
How about your About Us page? You know, that page where you talk about qualifications, educational achievements, CE credits, and on and on.
There has to be more.
Tell readers less about your qualifications and more about what it's like to do "business" with you. For example, what does an appointment look like from start to finish? What's your personal treatment philosophy? How does a consultation move step by step? And what are the outcomes people can expect?
Invest your dental marketing copy in those descriptive processes that build the "suspense" about what it's like to work with you and your team. The return on that investment has the potential to be greater than a quick glance and…"Oh, sounds like every other dentist or dental service provider in my search results."
Suspense can transform your dental marketing efforts. Use a bit of it to increase your value in the eyes of those searching for precisely what you provide.