How to Win Minds and Emotions Through Creating Valuable Dental Content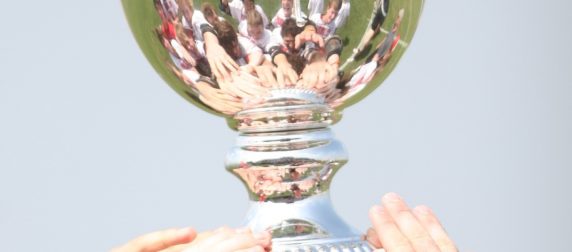 Tom Brady's Super Bowl LI comeback win was epic. And then there's the drama surrounding his game-day jersey.
Creating valuable dental content helps you win the minds and emotions of your patients or clients. It's vital that you protect that hard-won relationship.
The New England Patriots claimed their fifth Lombardi Trophy in Super Bowl LI. Quarterback Tom Brady overcame a points deficit that appeared impossible.
The victory was quickly overshadowed by the disappearance of his #12 game-day jersey during the post-game celebration.
"So what," you say.
Keep in mind that a jersey Brady wore in 2014 sold for $57,000. It's been said that his Super Bowl LI jersey could fetch up to $500,000 or more.
Value attachment
Hopefully Brady's jersey will turn up and some lame, sticky-fingered fan will get their hand slapped.
But why the uproar?
Something has value according to its attachment.
For example, what's the primary reason people will search, find, and read your dental content?
Is it because you impress them with your use of technical language?
Is it because you inform them of your latest state-of-the-art equipment purchase?
Is it because you've created yet another can't-be-missed-claim-it-while-its-available treatment offer?
Come on now, no one's gonna sneak out of the "locker room" with any of those tucked under their arm. Where's the value?
A core reason your patients, clients, and/or readers will search, find, and consume your content is…how valuable they perceive it to be in answering their question or solving their problem that led them to search in the first place.
How to Win the Minds and Emotions of Your Patients or Clients with Valuable Dental Content (Without Losing Your Shirt…er Jersey)
Ask
Start with the accurate assumption that people will share what they know, feel, like, and desire. The way you find out – ASK!
There's a basic reason that marketing efforts fail. It has less to do with the specific strategy used.
It's mostly the result of "talking" too much and not listening. The more you blast out promotion upon promotion hoping for a win the less likely you will (win).
Ask then listen.
Marketing can also fail due to inaccurate assumptions based on lack of information. And how do you obtain more accurate information?
You ask!
Ask probing questions. Get to the core of your reader's mindset, problems, solution-desire, etc.
Ask intuitively. Listen to what your patients or clients are saying between-the-lines via conversations, phone inquiries, and reviews.
Ask directly. Think strategically about the questions you ask your patients or clients. Create questions (for available use) that deliver valuable information that you can build content around.
Remember that being asked for input gives one the feeling that you value their input. And when you follow-up with evidence that you listened (your content) their trust in you will deepen.
Answer
The most effective way to answer is NOT to sound like an "expert."
Sound contrary?
It's tempting to fall into technical industry-speak, corporate-speak, or "dental-ese." You know, content that sounds like a CE course rather than the everyday, search language that your patients or clients use when seeking answers to their questions.
Reveal your expertise via conversational, compelling content that meets your reader where they live…not where you've been trained, schooled, or recently conferenced.
Be a resource.
Answer your patients or clients at an emotional rather than an intellectual level. They get that you're the expert but that doesn't mean you speak to them in terms only you and your industry colleagues understand.
Answer out of an abundance of understanding and empathy more than out of a wealth of knowledge. This will translate via content that's conversationally written not technically challenging.
Answer your reader's questions with compelling content that provides an immediate emotional benefit and an ultimate solution benefit. Your patients or clients will return to your "well of knowledge" when they feel that you understand them at a level deeper than their ability to pay you for your services.
That's a value attachment you won't mind someone walking away with.