Is This Obsession "Killing" Your Dental Marketing Content?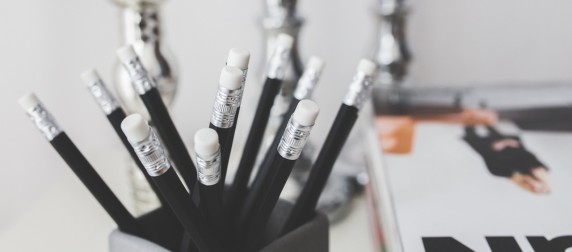 An obsession. You probably have one (or more).
I do.
Relax. This isn't confession time.
But I will confess to one thing. I'm obsessed these days with helping dental website owners and developers end their obsession with feature-heavy content.
Features have their place. Actually, they have one strategic purpose…and overuse isn't one of them.
My so-called, "rant" is valid these days. It's a "sore-spot" with me primarily because I'm still recoiling from related ("You didn't tell people how great we are…") push-back on a client's web page copy I recently shipped (it's not the first time and probably won't be the last).
Let's define what I mean by "features." They are any aspect or related wording that describes your product or service.
Think color, clarity, class, or construction. Features are the easiest to spot and "spin" when writing copy.
Typically, feature-intense writing requires less creative energy. Why?
You're merely describing what's in front of you or how you want your reader, buyer, customer, client, or patient to see your product/service.
Features are easy to recognize because they're commonly accented with words like "state-of-the-art," "cutting-edge," or any word ending in "-est" (e.g. "latest," "greatest," "best," etc).
The comparative truth about features in your copy/content
Features have their place. Where?
Alongside compelling benefits.
Features appeal to your patient's or client's logic. Benefits connect your patient's or client's emotional desire with your product or service.
Compel a response with BENEFITS.
Then…
Rationalize their decision with FEATURES.
Copywriter and author, Bob Bly, shares a classic illustration of the Feature-Benefit issue in his book, The Copywriter's Handbook.
"Features and Benefits of a #2 Pencil
Feature: The pencil is a wooden cylinder surrounded by a graphite core. Benefit: Can be re-sharpened as often as you like to ensure clean, crisp writing.
Feature: One end is capped by a rubber eraser. Benefit: Convenient eraser lets you correct writing errors cleanly and quickly.
Feature: Eraser is attached with a metal band. Benefit: Tight-fitting metal band holds eraser snugly in place – so you'll always have an eraser when you need it.
Feature: Pencil is 7.5 inches long. Benefit: Long length ensures long writing life.
Feature: Pencil is 1/4 inch in diameter. Benefit: Slender shape makes it easy to hold and comfortable to write with.
Feature: Pencil is a #2. Benefit: Graphite core is blended so that it writes smoothly , yet is crisp and easy-to-read.
Feature: Yellow exterior. Benefit: Bright yellow exterior ensures that it's easy to spot on a messy desk or in a crowded drawer.
Feature: Sold by the dozen. Benefit: Sold in a convenient 12-pack so if you lose one, you don't have to run to the store for another. Also, more cost-effective." (pp. 59-60)

Understand that features have their place in your content. But ultimately, the "selling/compelling point" is the benefit.
How to Turn Your Obsession with Features Into More Compelling, Benefit-Focused Content
For every feature – think benefit
Review Bly's #2 pencil illustration. You've held a pencil, placed a pencil behind your ear, chewed on a pencil for years, right?
And you probably didn't give thought to the benefits listed in the example. But they are present nonetheless.
The task of your copy/content is to uncover the hidden benefits, expose them to your reader, and compel them to take action as result. This is the hard work of copywriting.
Train your senses to see, hear, smell, touch benefits. View your products/services through a sensory lens.
List every benefit you can think of for the product/service you're promoting. Build your content around them.
Refuse to list a feature in your copy/content unless it's accompanied by a compelling benefit.
Ruthlessly eliminate feature-fluff in your copy. I'll go so far as to say that using fluff words ("state-of-the-art," "cutting-edge," etc) is the lazy approach.
Again, it takes work to uncover and craft content around benefits. Then apply the extra effort to rationalize them with features.
Ask why your newest equipment, service, product, etc is "state-of-the-art." How does that "fluff-wording" translate to a compelling benefit? Write to that!
Get emotional.
Compelling copy grabs your reader's emotions. It's not only about tears and fears (though those are strong emotional responses).
The better part of emotions involves painting a picture for your reader. It's guiding them to see themselves using, benefiting from, and being changed by your product or service.
A feature gets their attention. A benefit compels a decision.
Think like your reader/client/patient. What would you feel, sense, believe about the product/service?
List the emotional triggers that your product/service touches on. Attach a benefit to that emotion.
Get obsessed about your copy/content. But make sure there's a benefit.