The "Lingering Effect" and How It Turns "Lookers" Into "Buyers" Using Your Dental Content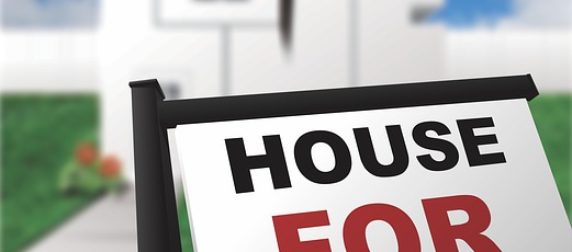 I'm not a real estate expert. I own a house and know a few real estate agents, that's as close as I get.
I've observed something about the real estate process lately. And it has some value to the process of creating dental marketing copy and content.
The house across the street from ours is on the market. The "FOR SALE" sign went up a few days after the last occupants moved out and the flow of lookers has been steady.
There are the "Slow Drive-by's". They're the ones checking the area, the property appearance, and other points of interest on their house-hunting list.
There are the "Ubers" as I call them (those who arrive chauffeured by a Realtor). These folks have taken their house hunt a step further by making this one of several stops on the "let-me-show-you-some-options-in-your-price-range" tour.
And then there are the "Lingerers" – those who arrive with a Realtor and linger on site. These individuals form an emotional attachment to the property, they begin to picture their evenings on the patio, meals being prepared in the kitchen, dinners around the dining table, what their furniture will look like throughout, etc.
The difference between the "Slow Drive-by's", the "Ubers," and the "Lingerers" – an emotional connection.
The effectiveness of your dental content marketing strategy depends on your ability to (over time) create the "lingering effect."
How to Increase the Time Your Audience Invests Consuming Your Dental Content
1-Create something worth "checking out"
The "slow drive-by's" simply checking out property might not ultimately buy. But they're willing to invest their time and fuel to see what's available.
Your dental marketing copy and content ultimately has one goal. It's availability is to build a relationship.
The operative word is "build."
Your patients and clients are accustomed to consuming massive amounts of content. Sure, not all of it (or probably not much at all) has anything to do with dentistry.
The only way you'll be worth a "drive-by" is if you answer their questions or provide solutions to their problems.
Make sure your dental copy and content is valuable as a problem-solution/question-answer resource.
2-Create a sense of partnership
Realtors no doubt prefer to "chauffeur" their clients on their house hunting tour. Why?
They can "control" the relationship. They drive, they provide the list, and they can then provide the necessary information throughout the buyer-journey.
Become a "chauffeur" of sorts through your dental copy and content. You KNOW what your patients and clients do not KNOW.
You must also know the unique connection of  your services to their individual emotional and physical desires. This requires listening and leveraging what you hear into content that meets them where they are.
"Drive" them step by step to a decision. Not all at once though…
Remember effective content marketing is a journey toward a deeper relationship that ultimately results in them investing in your services or expertise.
A blog post, podcast, social media content, email, or direct mail create a relational thread that eventually compels trusted buy-in.
3-Create a lingering connection
Realtors must love those who linger on a property. This tells them that an emotional connection is being made.
The longer your readers stay on your website, follow the links within your blog posts, follow your social media channels, and click the links on your emails the greater opportunity you have to create a lingering connection with them.
Keep them in-the-house as often as possible and as long as possible.
Content that delivers value causes your reader to begin including you in their "story."
In real estate a "SOLD" sign says the process worked. Your dental content marketing is a process too.
"SOLD" is the result of moving "drive-by's" to "partners" to "lingerers" and ultimately "buyers."