The Power of Noticing and How to Use It to Simplify Your Dental Marketing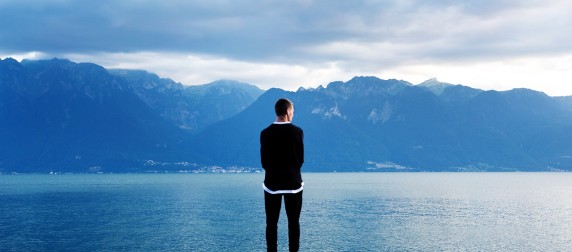 What she saw on a billboard during a cross-country trip resonated with her. And that word (resonate) is what will separate success from failure in your dental marketing.
Tara Gentile shared her billboard observation in a recent podcast I listened to. Specifically, it was a billboard promoting the interstate location of a Shell gas station that captured her attention.
The headline, she admitted, cut through all the marketing noise observed on countless other billboard promotions along the roadside. This one contained two words in addition to the company logo and the corresponding roadside exit number.
Ready…? Here goes…
"Clean restrooms"
That was it! It occurred to her that what's on the mind of a road weary traveler isn't the mass of messages screaming for attention from billboard after billboard.
What a weary traveler wants, desires, and needs is a clean place to stop when necessary. Simple as that.
The emotional, desire oriented pathway from your marketing message to a patient or client relationship is paved with more than good intentions. These days, your approaching message matters.
Approach precedes landing
Gentile also observed the billboard messages that were "lost" on her and probably other travelers. Direct messages from churches calling readers to "Repent," other companies demanding that you buy, try, call, purchase, don't live without, etc their particular product or service fail miserably on "approach."
There must be a better way.
I encourage you to listen to Tara Gentile's podcast interview here .
I'll share a few front-of-mind take-aways in this post (and perhaps a few more in the weeks ahead).
The Power of Noticing that Simplifies Your Dental Marketing Approach
Watch
This isn't about trends. It IS about the specific things your patients/clients are interested in.
Service providers are accustomed to marketing according to the hammer-nail analogy. When you're a hammer you see everything as a nail.
Practically speaking, there's more to your connection than serving up what you assume everyone is waiting around to need.
Need typically drives want or desire. And when you're present in the gap when need arises you'll make a profitable connection a higher percentage of the time.
For example, online dental marketing often relies solely on positioning via keywords – the SEO Superstars! Your challenge via online dental marketing is to show up in a simple, useful, value-driven way that reveals you've noticed their current need(s).
Tune into how your patients/clients see themselves. Words and comments leave clues.
Turn their words into images. Build "stories" (word pictures) around their needs, wants, and desires illustrated through their comments in post-op consultations, post-treatment follow-up, buyer-personas, post-purchase reviews, etc.
Observe
This is a higher altitude level of "watching." Your powers of observation provide a sharper understanding about what your patients/clients desire when you make strategic observations.
Observation gets you closer to intuition. When marketing lacks intuition it becomes "noise."
Listen
This is where conversations occur. Listening puts you in the proximity of hearing what's being said.
Your ability to listen and act on what you hear will separate you from the mass of other marketers who rely solely on shock-and-awe (the creative fluff or in-your-face approaches that's typical of so much marketing these days).
To listen you must quiet yourself. It's next to impossible to listen when you're talking.
Listen intuitively. Avoid making assumptions about what your patients or clients need. Get to know them through intentional surveys, deciphering their chair side questions, etc.
Listen between-the-lines. What is not being said, but is still very real to your audience?
You lose nothing, really, by taking a more simple approach to your dental marketing message. Though you stand to gain more marketing-weary-travelers if you'll deliver what resonates with them.