Two Strategies That Will Keep People Reading Your Dental Content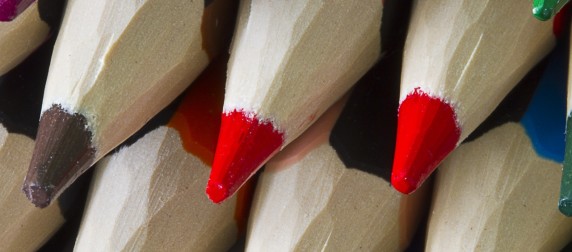 There's a reason this adult coloring book trend is catching on. The deeper vibe you can gain from it also applies to how you position yourself in the minds of those who consume your dental marketing content.
A friend and colleague has joined the tribe of adult coloring book publishers. Hers goes beyond the simple act of coloring the stress relieving pages.
Her "Thoughtful Colouring" approach includes the refreshing aspect of coloring designs. It adds a corresponding page with an inspirational quote and blank space to process it however you choose (while you're coloring).
Cool! I agree.
It's that small addition to the trend that I believe offers a principle you must consider in the content you curate and create.
You increase your authority with your patients/clients when you implant value in your content.
Words, especially the common, fluff your reader is accustomed to can become numbing and an eventual turn-off.
Your content audience has too much info-noise coming at them minute by minute. It's your task as content creator and publisher to capture their focus.
This is the precise reason I encourage dental providers to step away from a standard, brochure-like website design. Refresh your design (and with it your authority) by adding an information platform to your site (e.g a blog/article page, a newsletter portal, etc).
Your content gains traction when you list dental implants among your services. It increases in value when that page links to an archived blog post/article that answers a common question about "dental implants."
In fact, in today's search rankings, you might discover that the article page ranks higher than your keyword intense services/procedures page. The reason: search engines like Google place a higher priority on your value-providing intention via a blog post than on standard webpage content.
How to Add Some "Color" to Your Dental Content Marketing Strategy
Inspire your reader
How inspiring can dental content be? Appeal to your reader's curiosity and hunger for solutions to their dental problem and your inspiration-factor increases.
You inspire by compelling your reader through the solutions you offer.
General site content promotes your services. Consistent, fresh content inspires your reader with answers to their questions and solutions to their problems.
You become a source of inspiration to your patients/clients when they get that you're listening to them. The best proof of listening is to mirror their "pain," "problem," or "concern" through relevant content.
Listen to every patient/client conversation with content in mind.
Ask information-gathering questions: "How can I help you with…," "What's your biggest fear about…," etc.
Simple, right? Inspiration shouldn't be complicated.
Next…
Import secondary value
Think deeper benefits related to what you provide.
You deliver a primary value as a dental professional or a dental marketing professional. Respectively, you help, heal, or you promote in a way that leads to a buying decision.
Your secondary value to your patients or clients is vital too. This happens when you move from an "I'll-call-when-I-need-you" relationship to a "Go-to-source-of-useful-shareable-information" relationship.
Secondary value rises as you become a consistent "well" of practical (not technical) information.
Invest the time and marketing dollars in a consistent well-spring of content. Again, focus on the needs, wants, desires, questions, and problems of your patients/clients.
Create a front-of-mind expectation. The more consistently you appear on their "radar" via a blog post, article, newsletter, social media link, etc the more influence you'll earn.
Influence has value. Give your patients and/or clients something to value alongside the primary services you provide.