4 Strategies to Raise Your Dental Marketing Expectations for a Successful New Year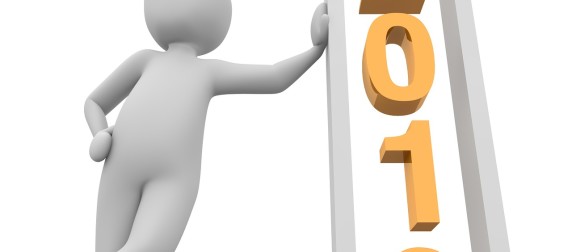 It wasn't at all what he expected. And the outcome he experienced reminds me that setting your expectations accurately and appropriately can create new beginnings in your dental marketing.
Our grandson recently asked to "chase" his distasteful medicine with a "spoonful" of sugar. I agreed, casually grabbed a spoon from the drawer, dipped into the container, and delivered his request to a smiling face.
His reaction was priceless. He jumped up from the sofa, sputtering, spewing, and reported his distaste for what was served up saying, "That's CREAMER!"
In my defense, I do not use sugar in my coffee. That said, I'm accustomed to only spooning a dash of creamer into my morning brew.
I instinctively reached for the creamer thinking it to be sugar. We laughed, as did our grandson after he cleansed his palate with the aforementioned requested sugar treat.
Meeting expectations
You should trust that you'll receive what you expect. That's often not the case.
Your audience comes to your dental practice or dental service business with a load of expectations. These days what's expected has shifted a bit due to how information about your services is consumed.
And speaking of information…
Now's a perfect time to review and hit refresh on informational content that can help you set your dental marketing expectation for the coming months. And being intentional with your expectations can improve your approach to those nagging New Year's resolutions you feel compelled to make but fail to fulfill.
Consider this post a dental marketing reboot of some common themes from the past few months of posts.
How to Raise Your Dental Marketing Expectations and Experience a Compelling Amount of Success This Year
Renew your thinking about dental SEO
As I've written here before, I do not consider myself to be an SEO expert or specialist. I know enough to be "dangerous" in a sense.
And maybe that's my point. Too much SEO thinking can blind you on your path to online success.
Here's the deal (and this much I do know) – SEO isn't about "gaming" or "baiting" your online presence. True SEO creates search expectations around the delivery of useful, informative, valuable content.
This is SEO, of course. But it's not the SEO you're perhaps conditioned to believe you must have on your website or else…
Think SEO but…think about it differently!
Create content around solutions (answers) to the problems (questions) your online visitors are experiencing (asking).
Make your website content savvy and the SEO will satisfy your online dental marketing expectations.
Check out more related insight here.
Revise your dental website
A website is only the beginning. It's not a one-and-done dental marketing strategy.
Think of your website as a platform with access to multiple content channels. Those channels are where your dental "consumers" should be able to easily navigate information that (once again) provides solutions (answers) to their problems (questions).
Lead with your blog/article page. Lose the mindset that you must have high word count, information-heavy, dental-speak fluff on your service/procedure pages (people read what informs them…not what you think they need to know about x, y, or z dental procedure – that's your world…not theirs).
Give your website visitors easy to access, readable, visual, audible content. Think blog, YouTube, and Podcast instead of a Wikipedia-like dental procedure glossary. Instead of a tired-does-anybody-read-it-anyway FAQ page chunk those frequently asked questions into compelling blog posts.
Check out more related insight here.
Re-purpose your content
Having a blog/article page that you consistently publish to gives you options. The more blog/article content you have the greater your ability to re-purpose the content.
Remember…
Some website visitors are readers. Some are visually oriented. Some are listeners.
(For your "readers") Re-purpose your written content (blog posts, articles, etc.) into e-books, a call-to-action email series, a newsletter, a tip-sheet, etc.
(For your "viewers") Re-purpose your written content into a YouTube video (a vlog), a Periscope, a Slide-Share, an Infographic, or other visual content like a GIF, Meme, etc you can post on your social media channels (Facebook, Instagram, Twitter).
(For your "listeners") Re-purpose your written content into a podcast or downloadable MP3.
Check out more related insight here.
Re-orient your marketing mindset (think content)
How?
Rinse and repeat the first three points…because content rules!
I raise my expectations that you'll continue returning here for more dental marketing perspective weekly throughout the year. Thanks for being part of this community…it's appreciated!
Happy New Year!