How to Use Your Dental Blog as a "Home Base" to Engage Your Patients or Clients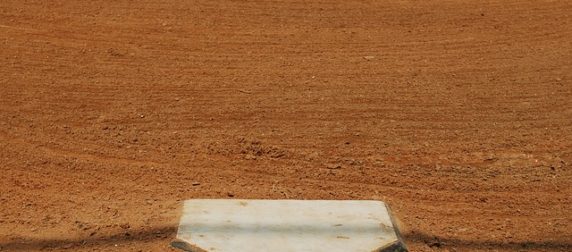 Say what you will about having a dental blog. But your dental practice or dental business has an opportunity to capitalize.
According to Heidi Cohen you're in a "renaissance" era for blogging.
"Blogging pioneers, Copyblogger's Brian Clark and Problogger's Darren Rowse, are leading the blogging renaissance. It's documented in their discussion 'Blogging is Back.' 
They want to recapture the power and human essence of blogging, especially as an owned home base."
Speaking of "home base."
A high percentage of my work as a dental copywriter is invested in writing and/or rewriting webpage copy for dental practices or dental industry businesses. Another increasing percentage of my work is on the dental content strategy side of things – writing blog content for those who understand (by default or instinct) this "blogging renaissance" idea.
Yes, you need an engaging, conversationally written dental website. No doubt about that, my friends.
But building that "house" (so to speak) and not inhabiting it with ongoing, credible, and useful content (via a blog) can disconnect you from your audience.
Who's your audience?
It's those who search for information relative to their dental needs and/or questions. As I say to clients, "People aren't looking to bookmark dental website copy or clamoring to read it…"
That said, they ARE searching online for answers to their questions about dental treatment, dental procedures, building their dental business, growing their dental group, etc.
Your "static content" (i.e. Your standard Home, About Us, Services pages) needs the support (now more than ever) of an active, consistently fresh blog and/or article page. Thus "home base" content that YOU own and that's posted on YOUR online property (your website).
What's wrong with social media?
Nothing, fundamentally. The exception is that it's becoming more difficult for your business (including dental practices) to have, for example, a Facebook page you can effectively and profitably use without having to invest your valuable marketing dollars to maximize your reach.
What this means for you…is that you need an accessible, information-rich source of content your audience can consume consistently.
How to Use Your Dental Blog as an Engaging Home Base
1-Create and publish blog content that answers the core questions your "audience" is asking.
Start with needs. Your patient or client questions are a bread-crumb path to what's front-of-mind related to your services.
They search…but are you answering?
"I have info on my Services pages…," you say. Good, but remember that's static content (meaning it rarely, if ever, changes or evolves).
Cohen highlights the 5 types of information your audience seeks,
Product information
Customer FAQ's
How to's
Product (or Service) styling or best-in-class practices
Ratings and reviews
Answer questions via your blog posts that tap into those areas of interest. Use their language and speak to their emotional desires.
2-Publish dental blog posts consistently to establish presence and availability.
Consistency isn't about being obsessive. It's more about being present as a go-to source of useful information (content).
Know your audience and their needs. Again, this relies on your listening strategies.
Use social media listening by scanning your page feeds, comment history, etc. Open channels in your clinical and/or consultant and sales force zones – what are your assistants, consultants, etc., hearing or being asked?
Publish on theme.
For example, April is Oral Cancer Awareness month, Spring and Summer is wedding and reunion season. What are your patients thinking about during those seasons – prevention, improving their appearance, etc?
Post about the value of oral cancer screenings, preventive dentistry that decreases oral cancer risk. Publish content about teeth whitening, "professional whitening vs. DIY whitening," porcelain veneers, dental bonding, etc.
3-Spotlight and re-purpose your dental blog content via accessible channels.
Post the content primarily on your "home base" (your dental website).
Use your email list to broadcast new and available posts. Do this when new content is published and to repurpose content that informs your patients or clients about relevant questions they're asking (those theme seasons, etc.). Provide a blog post snippet with a clickable link to the actual, full post.
Publish an e-newsletter to your list using the full blog post as the content. Include links back to your website and use the newsletter format as another opportunity to share current promotions (do this without being salesy).
Start with these. Soon you'll be capitalizing on the current blogging renaissance.